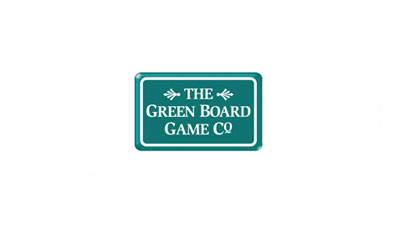 Job Title:

Marketing Manager

Company:

Green Board Games

Location:

Alton, UK

Salary:

£attractive

Apply Via:

Click here
Green Board Games, publisher of the award-winning BrainBox line of games, is looking for a talented and driven Marketing Manager to create, build and direct its international marketing programme.
Reporting to the Studio Manager and working collaboratively with the Green Board Games team, this role covers a wide range of responsibilities and would suit someone who enjoys a varied challenge. This role will be pivotal in transforming a well-regarded British product-line into a global brand at the heart of the Asmodee product line-up.
This is a great opportunity which involves determining the scope and nature of all marketing materials and campaigns for the BrainBox brand across physical, digital and broadcast media; budgeting it, commissioning it, and working with in-house staff and externals to deliver it!
What does this role involve?
This role will involve:
• Creating and implementing national and international marketing strategies for Green Board Games and the BrainBox line across all relevant media
• Commissioning marketing materials and campaigns for print, broadcast and online.
• Devising strategy for relaunch of brand in 2021
• Working with the product team to pre-publicise and promote new releases at retail and consumer level
• Producing internal and external promotional material in collaboration with the company's graphic design team, as well as external business partners
• Collating and summarising marketing activities and sharing them with key stakeholders.
• Analysing the impact of marketing campaigns
• Establishing and maintaining relationships with PR contacts, customers and business partners.
• Organising and attending internal and external events
• Managing freelancers, and potential for further management responsibilities as the team grows
Who are we looking for?
We are looking for someone with a proven track record in a lead marketing role within an organisation of similar scope and ambition, or a brand of similar scope. You will be self-motivated, enthusiastic and able to think creatively; with the ability to contribute new and innovative ideas. Strong project management skills are essential and an ability to think strategically will be crucial to the role. You will have excellent interpersonal skills and will be keen to build strong relationships with internal and external stakeholders.
Ideally you will have a degree-level qualification in a relevant subject. Expertise in Microsoft Office tools, Google analytics, website management, and Adobe Creative Cloud is advantageous but not essential.
A full UK driving licence is required for this role.
Why join us?
We offer an opportunity to learn and develop in a growing company working with brilliant people and products. In addition to a competitive salary, you will receive a great benefits package including staff discount on all our products!
How do I apply?
If you would like to express an interest in this role then please send an email with your CV, covering letter and portfolio (if applicable) to recruitment@asmodee.co.uk.
Our Commitment
Asmodee is committed to ensuring equal opportunities and fairness of treatment in the workplace for all employees and job applicants. Our aim is to provide a working environment in which people feel comfortable and where everyone is treated with respect and dignity.